Porto Carras Grand Resort is ready to welcome you, with new and upgraded experiences of the highest level. Easily accessible, on a magnificent beachfront location amid 1763 hectares of verdant landscapes, the resort offers a unique variety of exciting outdoor activities, spacious suites and in-room services for extra privacy as well as ample space to unwind and enjoy carefree moments with your loved ones.
Our Holidays Protocol provides confidence and comfort with stringent health and safety procedures for a holistic care approach, so you can give in to the exciting experiences surrounding you. Porto Carras is the space to feel free to enjoy and relax with the implementation of world-class health and safety measures, including a professional medical team and on-site testing, combined with unique facilities and activities in a pristine natural environment.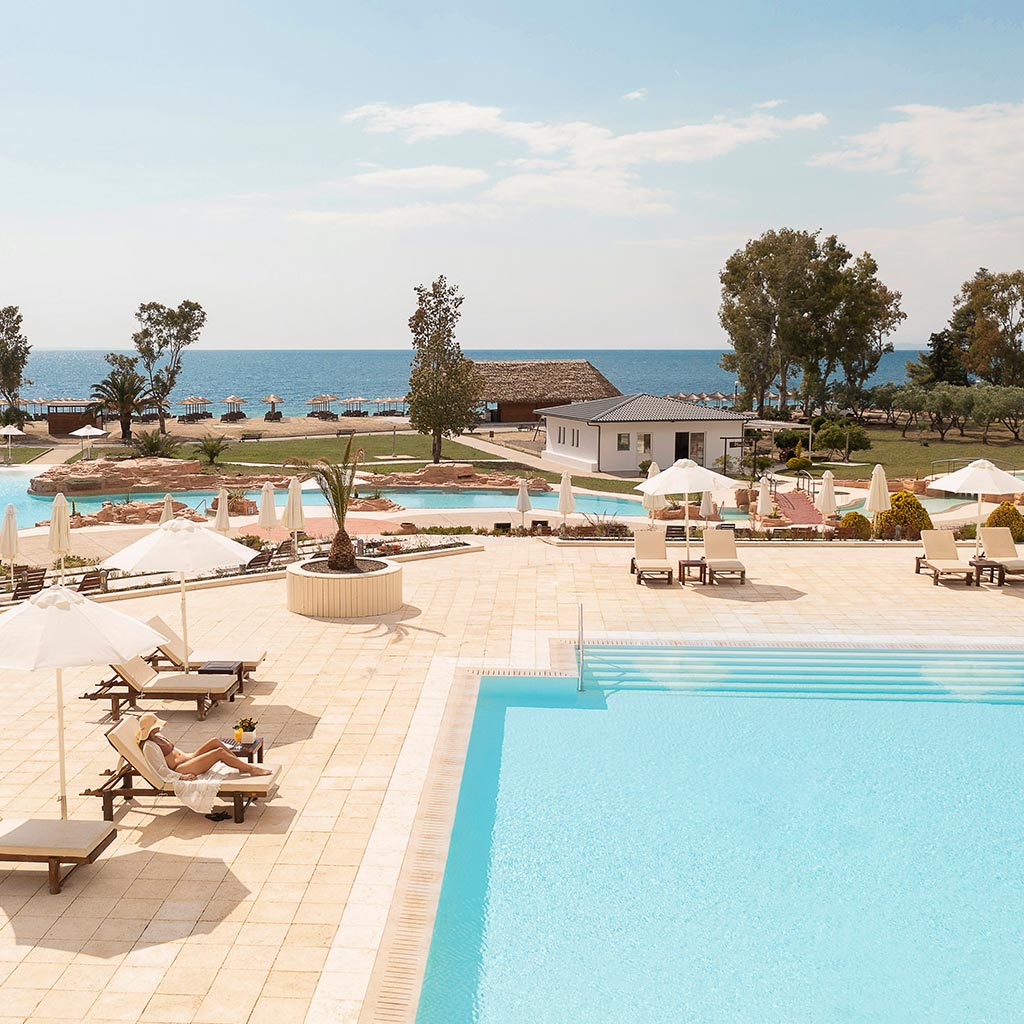 Unique Blend Of Experience
A complete holiday destination – Porto Carras is the most complete beachfront resort in Greece, set within a breath-taking natural environment. Its unique offering includes a private 315-berth marina, the largest conference hall in Northern Greece, a luxury casino with two venues, a unique Thalassotherapy & Spa centre, a golf course, horse riding facilities, a tennis club, a nautical club, along with Domaine Porto Carras, the largest organic vineyard and winery in Greece, you can sense the powerful vibe of nature's beauty mixed with the iconic hospitality service of Porto Carras.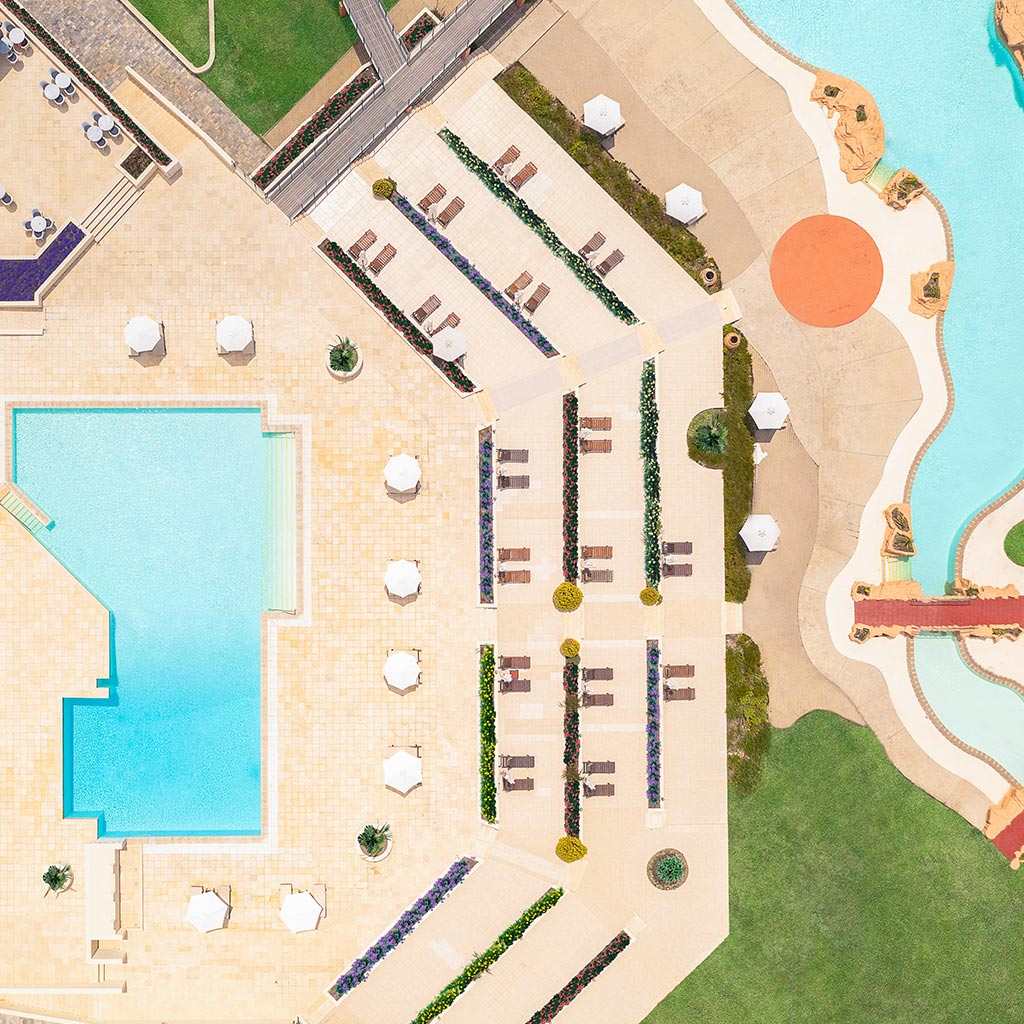 The Setting
Porto Carras is nestled within a sprawling 1,763 hectares of total resort area, surrounded by great natural beauty a pristine verdant landscape with spectacular golden beaches and crystal-clear waters, Porto Carras Grand Resort offers the ideal space for complete privacy and relaxation, with secure outdoor facilities and high-quality services.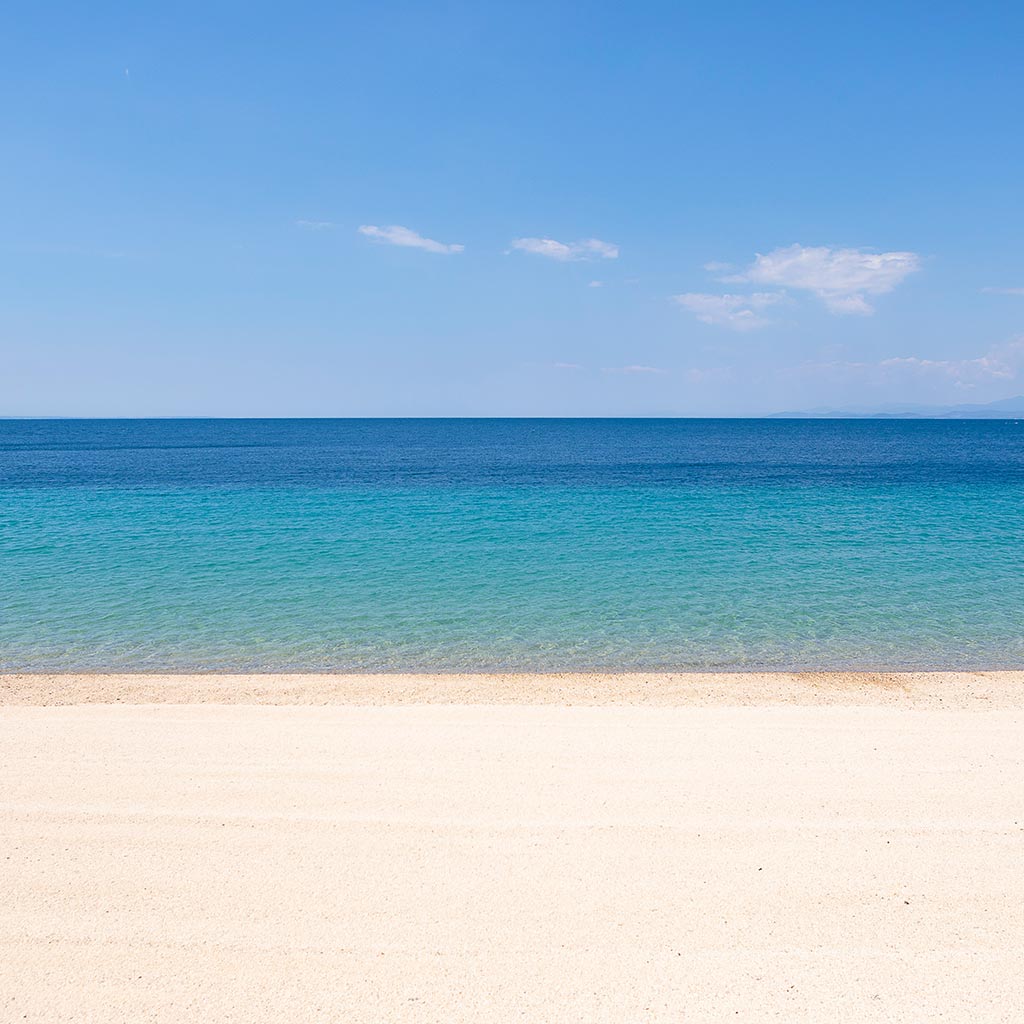 The Beach
Stretching out over more than 9kms of pristine coastline fringed by pine forests, the beaches here are nothing short of spectacular. In addition to the fine sand blonde beauties awarded the Blue Flag certification year after year, its exceptional charms include twenty-five secluded coves. The crystal waters offer countless activities: swimming and snorkelling, scuba diving, water-skiing, windsurfing, canoeing and sailing. The impressive beach fronting the resort provides privacy and comfort, with extra sanitization and suitable distancing measures applied in all organized facilities.
Outdoor Wellbeing Haven
The ideal natural backdrop to stay active & rejuvenate – With 28 kilometers of unique natural beauty, hiking trails passing alongside private harbours, the vineyard of Domaine Porto Carras and mesmerizing sea views, the resort is the perfect backdrop for running, hiking, cycling and any outdoor fitness activity to balance your body and soul. With a myriad of land and water sports on offer, like horse riding, tennis, football, basketball, scuba diving, bowling and so much more, you are guaranteed to experience your favourite adventure.
In addition, we apply the following safety and disinfection measures:
CONTACTLESS GUEST JOURNEY FOR
Carefree Holidays
Every detail has been taken care of for your ease and comfort, combined with smart processes and personalized service, crafting an ideal holiday environment for you and your family throughout your stay.
With our Holiday Protocol you can feel safe to enjoy the unique hospitality experience in Porto Carras with extra precautions such as: physical distancing, 2m rule applied in all public areas, protective equipment, rigorous cleaning and disinfectant protocols, in-resort signage and info, and abundant hand sanitizers. In a period when it is wise to limit face-to-face contact, at Porto Carras we have prepared a touch-free journey for extra reassurance. From your check-in to the end of your holiday, state-of-the-art digital technology and contactless personal guest services mean that you can enjoy an extra level of security with limited contact, while feeling always connected.
At Porto Carras, we are continuously monitoring the development of COVID-19 outbreak and have set as our major priority the well-being, health and safety of our staff and guests. We fully comply with the guidelines of WHO and competent health authorities and have put in place increased preventative measures to reduce the spread of COVID-19, which are regularly reviewed by safety management team. However, we cannot guarantee that our guests will not be exposed to the virus. Guests are requested to take self-protective measures and adhere to the covid-19 relevant house-rules to minimize any exposure to the virus. By visiting Porto Carras, or attending any of its activities, guests acknowledge the contagious nature of COVID-19 and assume the risk of exposure or infection by COVID-19. Porto Carras does not accept any liability and guests agree to hold Porto Carras harmless, of and from any claims of any kind arising out of or relating thereto.