Currently open with renovation works in progress
This immaculate 18-hole course ranks among the greatest and most scenic in Greece, bordered by the Aegean, with the pine forests of Mount Itamos and the Domaine vineyards as a spectacular backdrop. It's the perfect destination for professional and amateur golfers to hone their skills, within striking distance of a luxury resort offering every imaginable après-golf entertainment.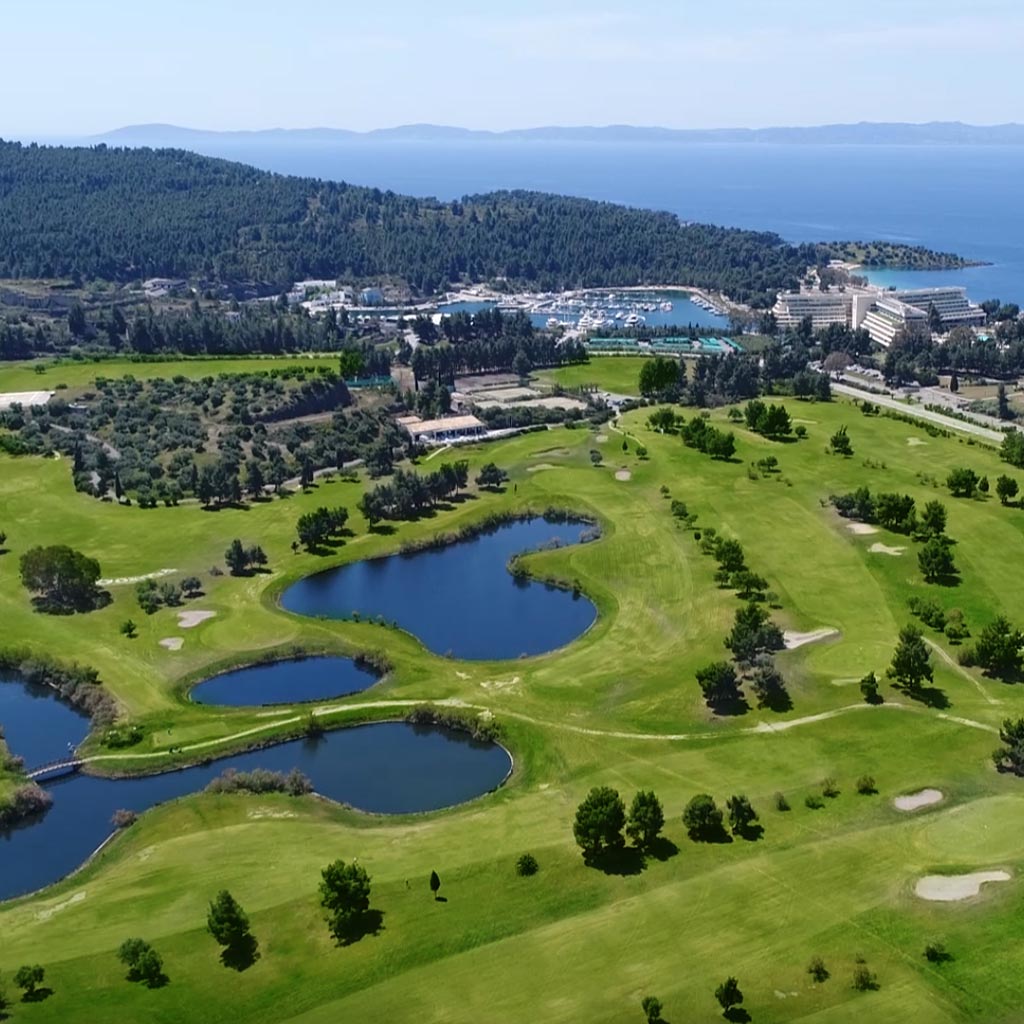 The Golf course
Porto Carras Resort has a long-standing love affair with golf. The course was established in 1974, originally designed by Geoff Cornish and Bill Robinson, and expanded in 2002 over 45 hectares to an 18-hole, Par 72 course with paspalum grass and panoramic sightlines. Further upgraded in 2021, it is the largest in Northern Greece, landscaped with three lake features as water hazards, as well as stone pines and olive trees which add to an exciting game. Extensive practice facilities include two driving ranges with 30 tees, 15 of which are covered, a putting and chipping green and a practice bunker.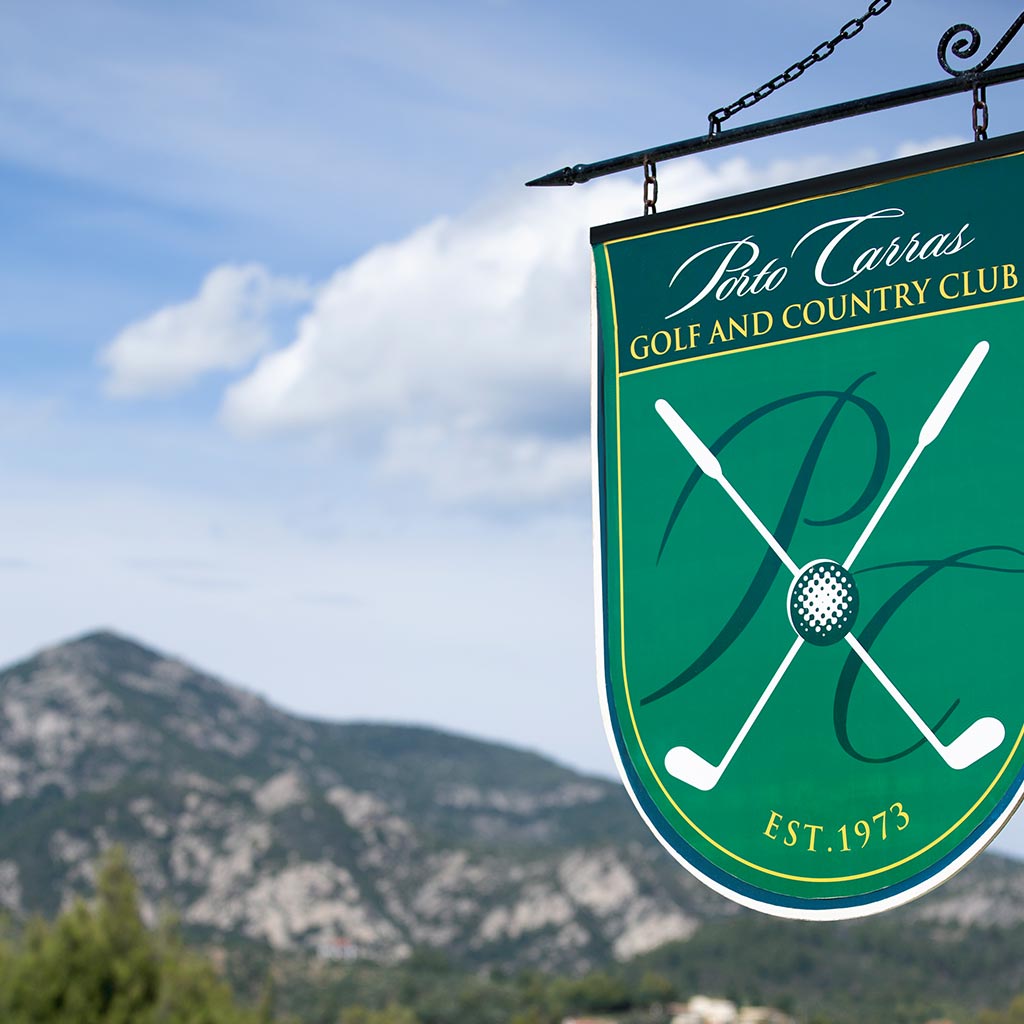 The Golfing experience
They say golf is a game for a lifetime, so it's never too soon or too late to start! The Golf Academy of Porto Carras Resort has multi-lingual professionals to help you improve your performance at all levels, or to initiate you to this royal sport. Children are welcome too. Clubs, trolleys and electro-carts are available for hire, and amenities include a clubhouse with locker rooms, a Pro Shop, Snack Bar and charging station for guest trolleys. Soft spikes are de rigeur.