The resort of Porto Carras is positioned on a coastline rated among the most beautiful in Europe and awarded an unsurpassed 96 Blue Flags.  Enjoy the organised facilities on Meliton Beach: from the serviced loungers, and cool beach bar; to our traditional beachfront restaurant. Take a stroll to the water sports on one end; make your way to the Marina and mingle with cosmopolitan seafarers; or carry on to Kohi Beach Bar and hike towards the private coves that lie beyond. Discover the dreaming beaches of Chalkidiki.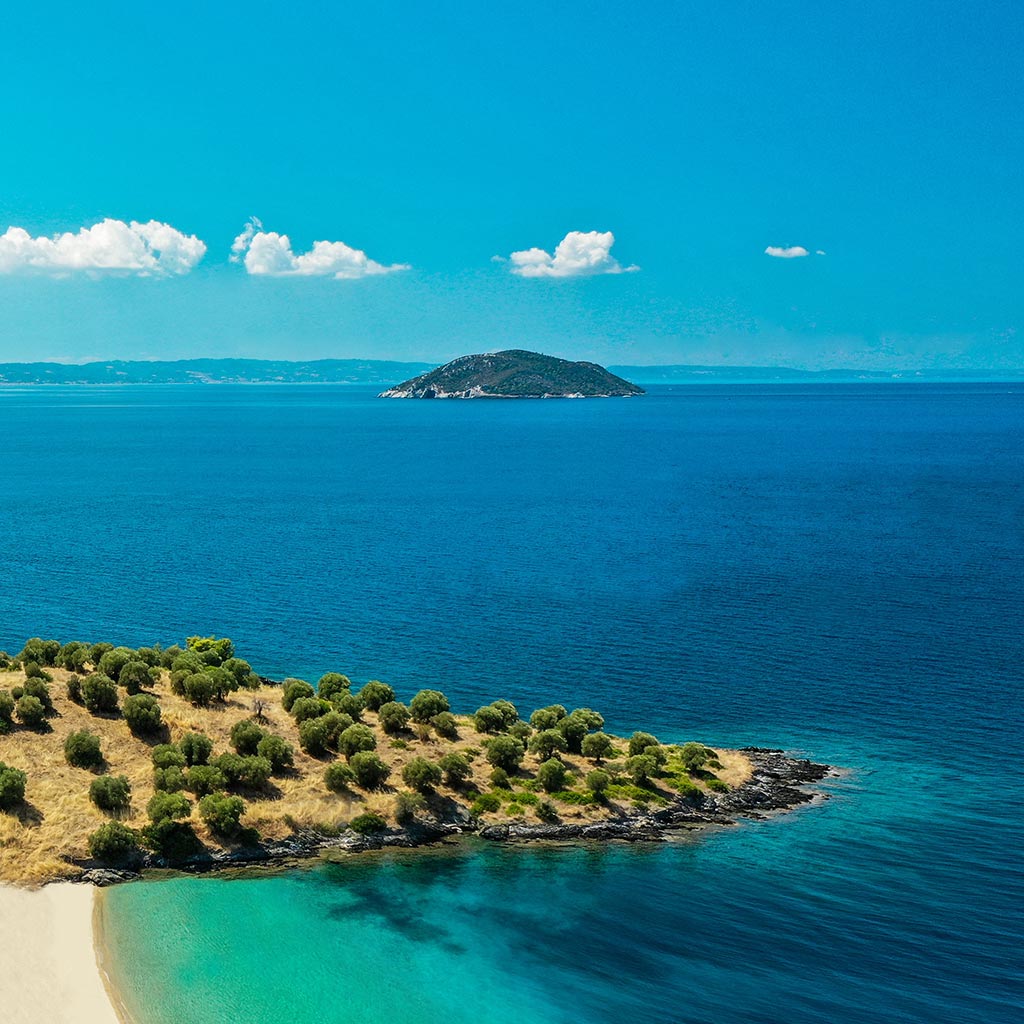 Porto Carras Private Coves
In Porto Carras Resort
Choose your favourite among the twenty-five secluded coves of Porto Carras Resort. Some of your most idyllic moments under the Greek sun may be lazing in the dappled shade of a pine or slipping into the crystal blue waters for a refreshing swim. Upon request, a private beach can be reserved for you.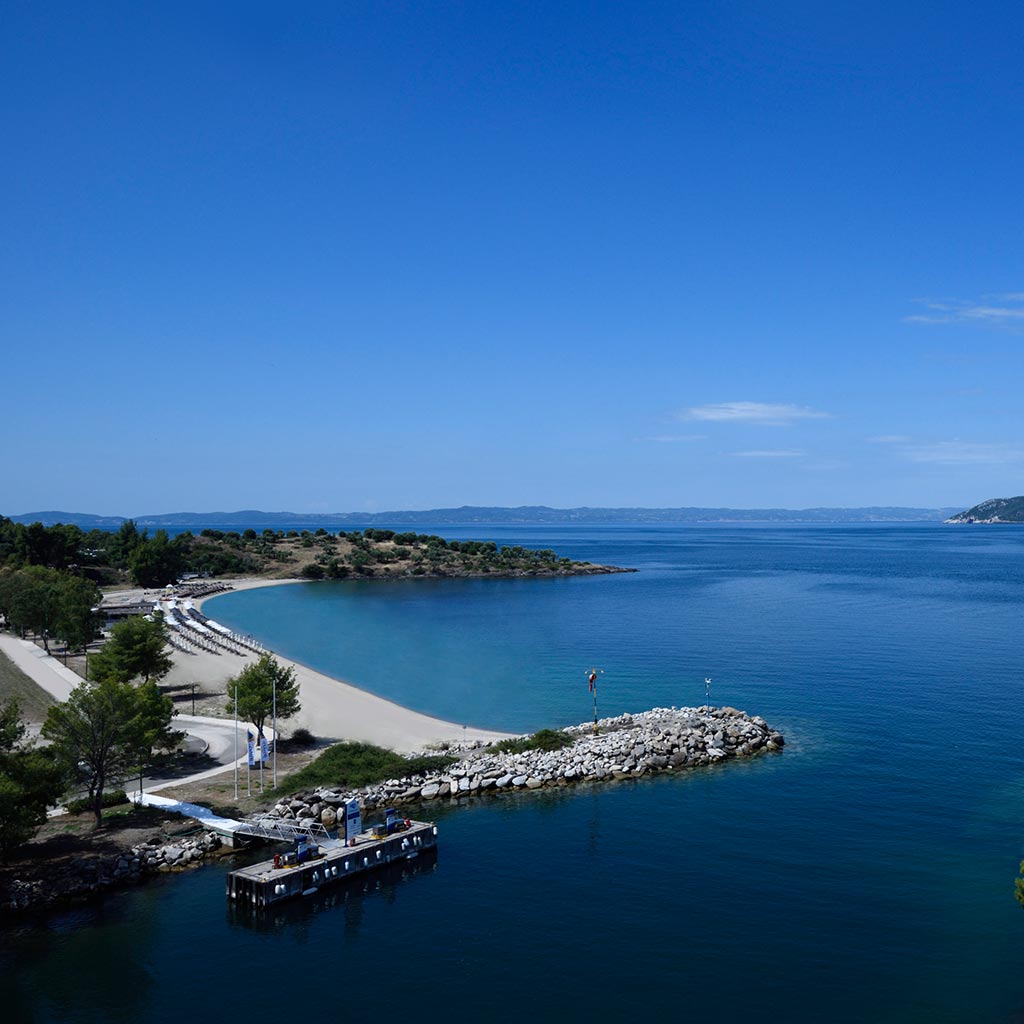 10-minute walk
One of the most striking beaches of Sithonia, Kohi is a perfect tableau of turquoise waters and pine groves. Its beach bar is the preferred sunset lookout of Porto Carras, famous for its music, special cocktails and parties.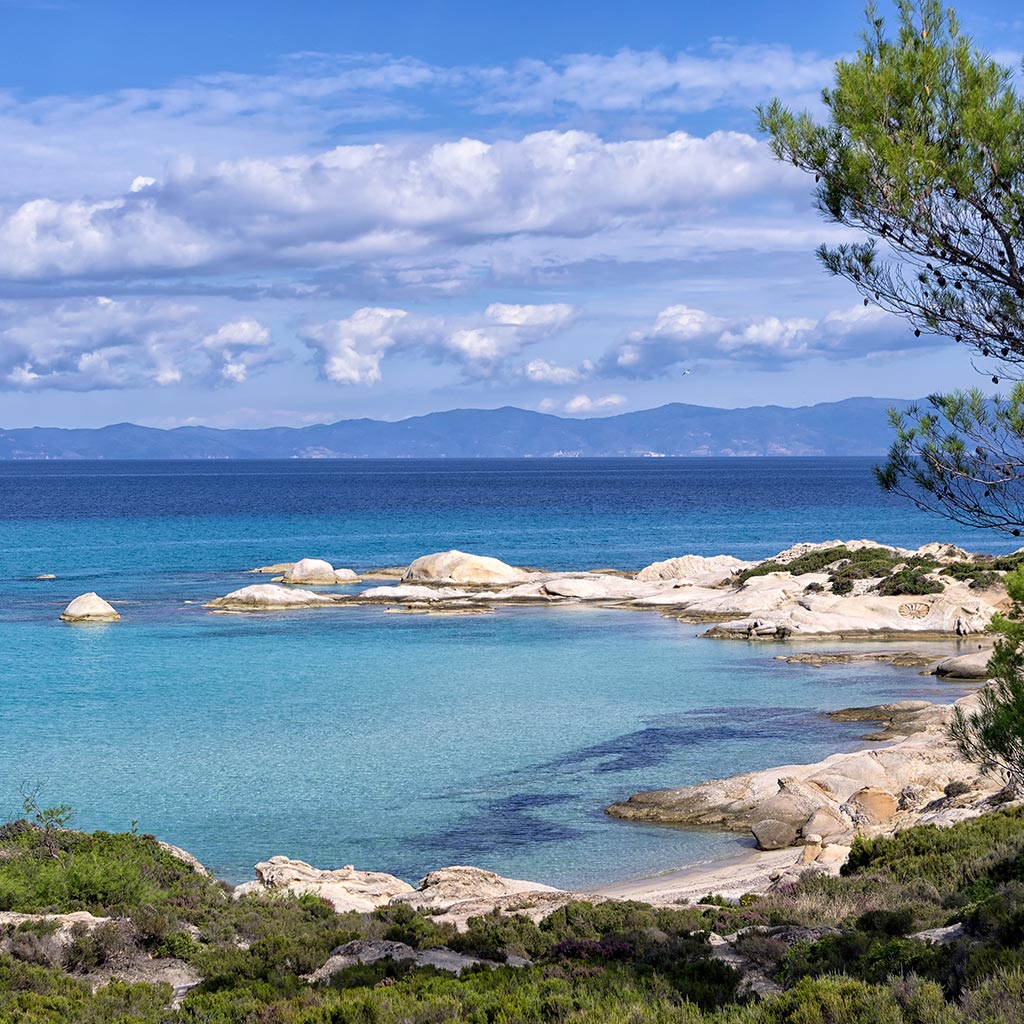 40 minutes by car
On a coastline full of surprises, the rocky coves of Kavourotrypes do not disappoint, as little worlds of sea, sand and sun waiting to be claimed for a day.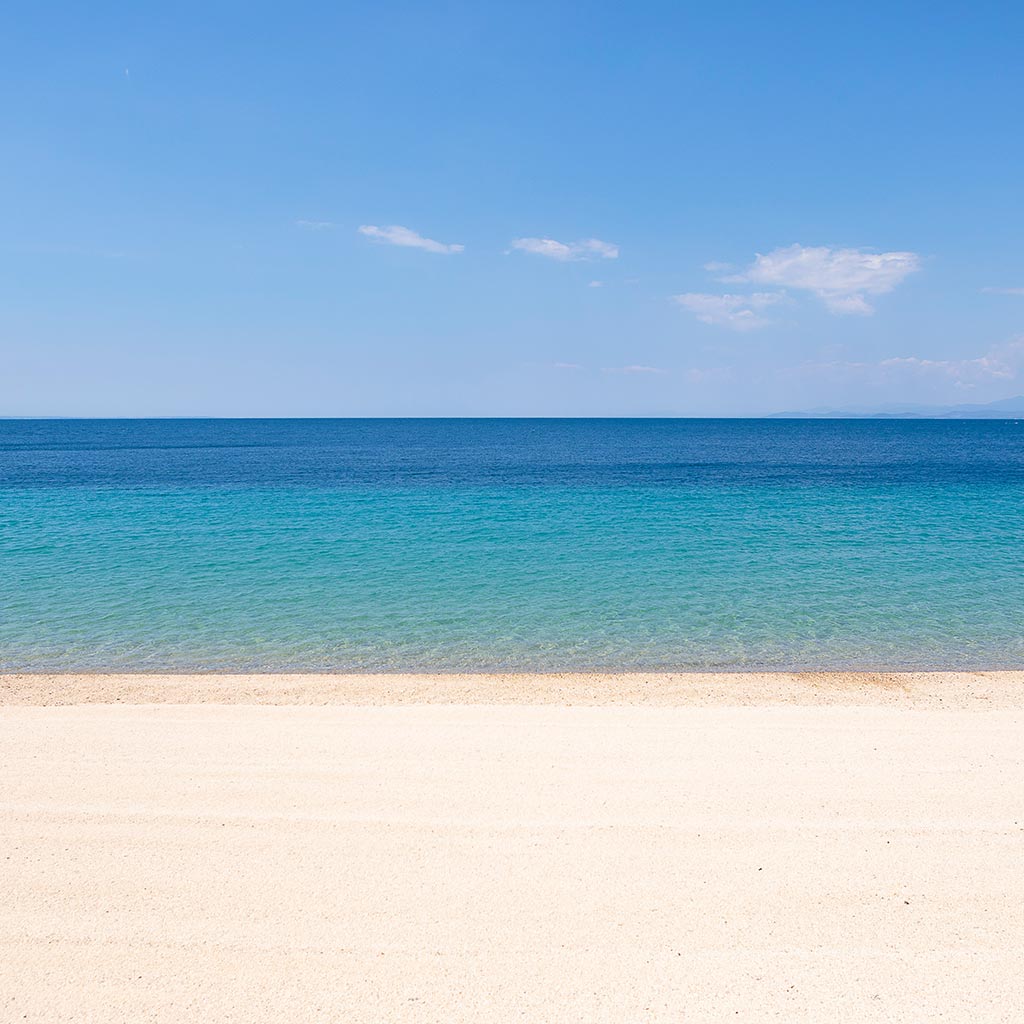 60 minutes by car
A lovely camping site, and one of the most scenic beaches of the peninsula, Armenistis offers fun and tranquillity at the same time.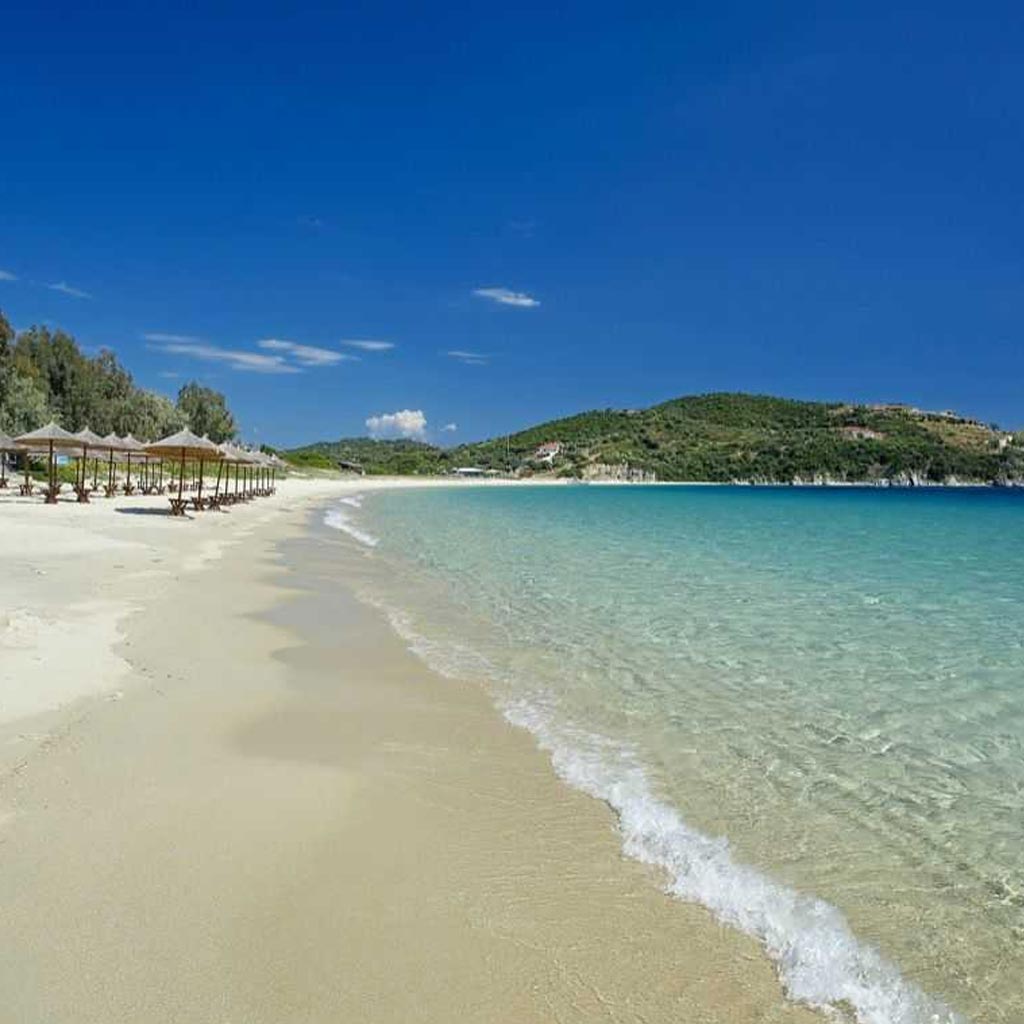 90 minutes by car
Fine golden sand and a turquoise sea, no need to say more about this little gem, a mere 10 minutes by ferry from Tripiti.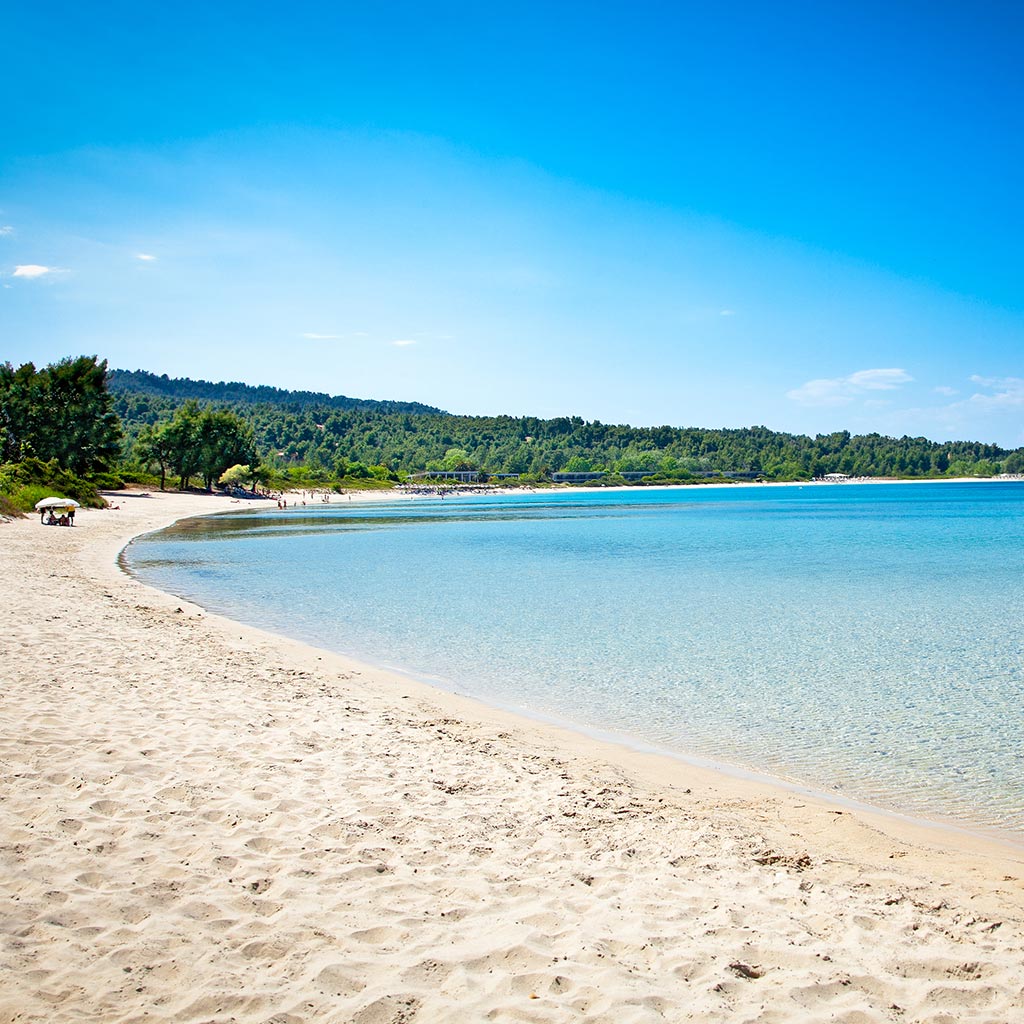 110 minutes by car
A traditional village with quaint narrow streets set directly by the water as an alternative spot for a swim.
Porto Carras Meliton Hotel features two large pools set like aquamarine gems between the hotel deck and the beach. One is more traditional, set about with loungers and perfect for both lazing and morning laps, while the other is shaped like a lagoon that winds its way organically around the landscape and includes a cool swim-up bar. In addition, at the end of the lagoon, a separate Kids' Pool with mini water slides allows for safe fun in the shallows.