A Perfect Port of Call in the Med
We have it all. An idyllic coastline with mild and gradual changes in temperature and steady, predictable winds. As destination mooring rich in activities on land and at sea. The perfect launch for nautical adventures near and far. A scenic and well-serviced stop for guests and crew of luxury charters, animated by a cosmopolitan vibe and attended by all the  amenities of a 5-star beach resort. And of course, it's a tranquil, safe berth for maintenance and wintering.
Meliton 5*
Port Facilities
A high-calibre, international marina, exclusively designed to cater to the mooring needs of large luxury vessels and ocean-going superyachts.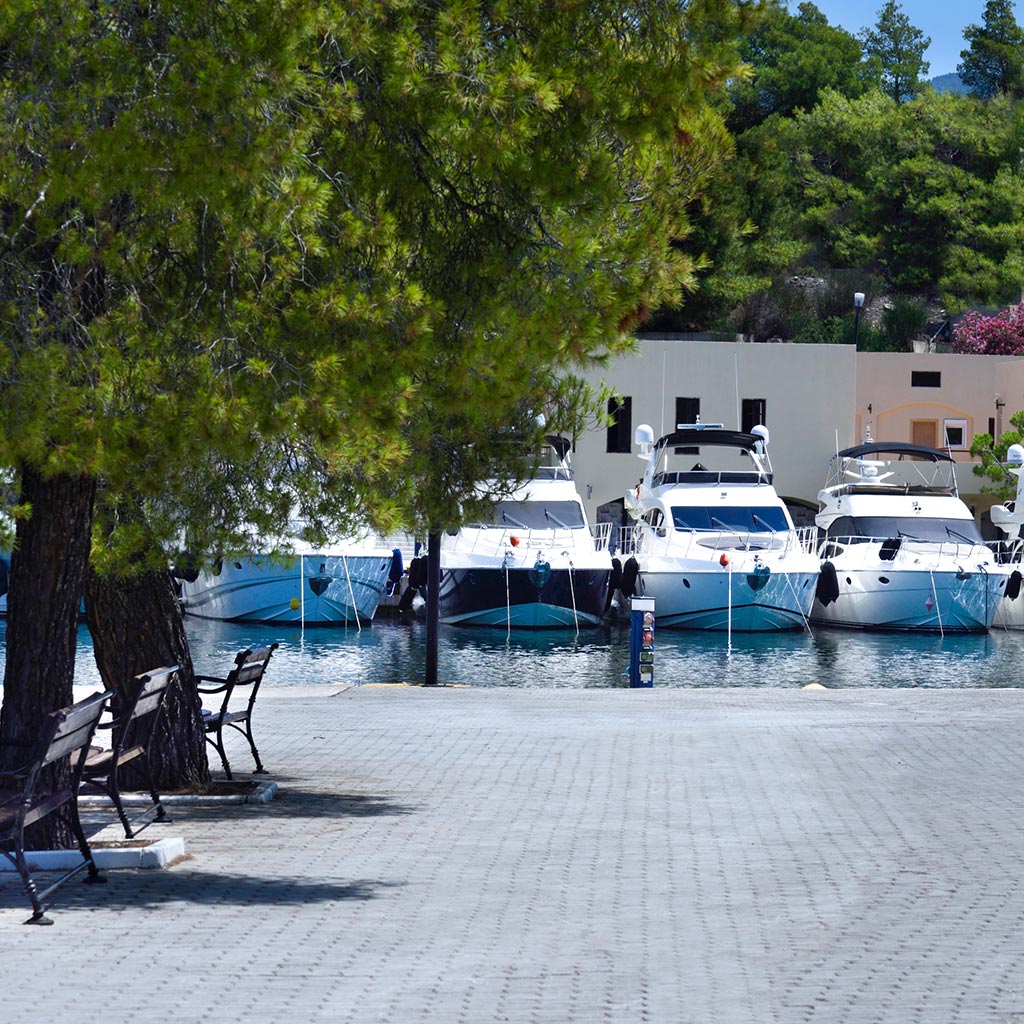 Marina Life
The easy-going ways of the nomadic international boating community make the Marina a popular hangout even for our boatless guests. Alive with activity and entertainment, there's the Marion Bar, as well as the Marina Piazza with a food court and communal seating. For added convenience, small shops and a minimarket offer essentials.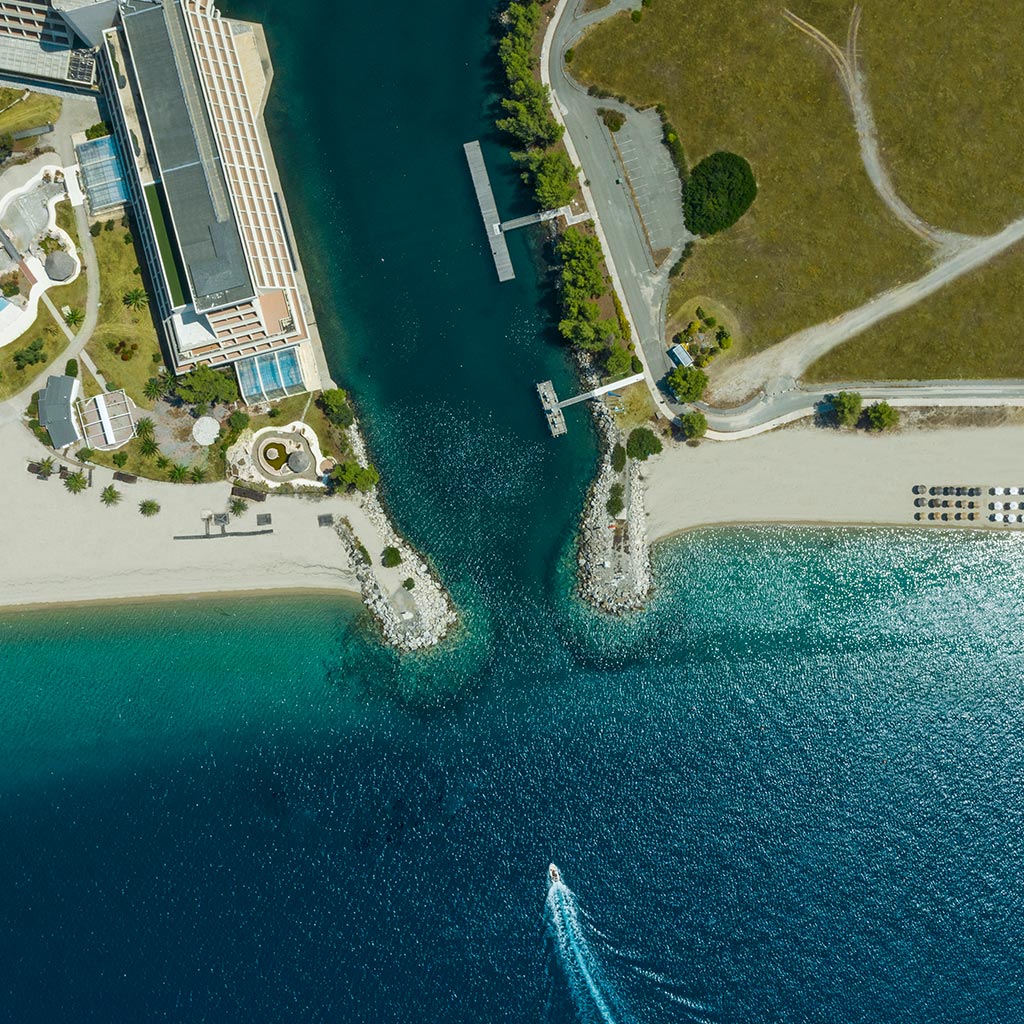 Yacht Charter
Porto Carras is the perfect base in the north Aegean for lovers of the open sea, and a popular stopover on routes to the islands of Skiathos, Skopelos, Alonissos, Skyros or the Cyclades, Dodecanese and Sporades. As an unforgettable complement to your stay in our beach resort, you may want to enquire with us about renting boats and yachts to explore these treasures.
Suggested
Trips Around Porto Carras
A marina is all about location. Porto Carras Marina is graced with great weather conditions and the absence of tides and strong currents, on a coastline of the Med described as 'heaven on earth'. Sailing is a unique way to explore the countless secluded coves around the resort and magnificent beaches inaccessible by land. Magical small islands such as Spalathronisia, Diaporos, Ammouliani and Turtle Island are a short sail away and the crystal waters offer the possibility of fishing and diving.
Distances from Porto Carras  Marina: