Τhe largest organic vineyard in Greece
Winemaking at Domaine Porto Carras is an activity made with a love and respect for nature and humanity. In every wine, you will taste the bottled glory and legacy of Domaine Porto Carras.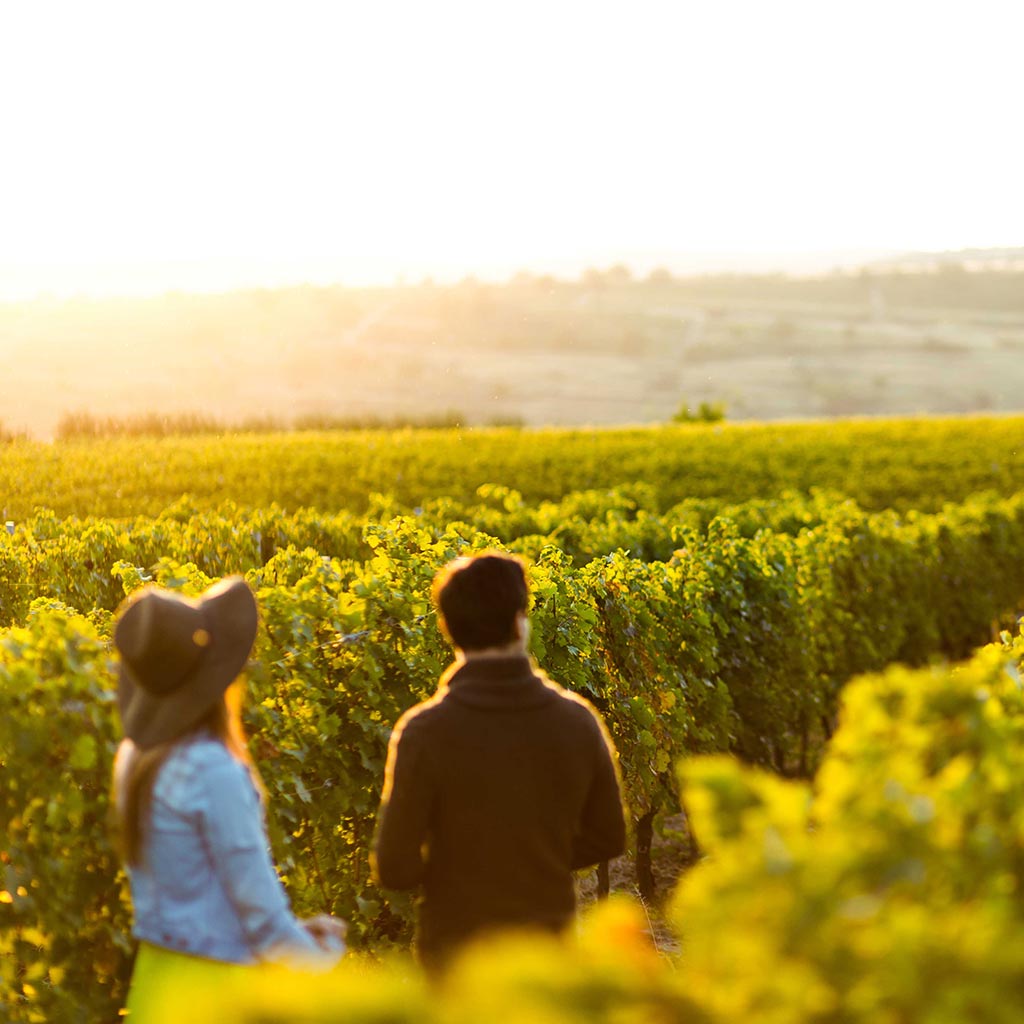 Vineyards
Domaine Porto Carras is the oldest vineyard in Greece, with first plantings dating back to the late 1960s, and the suitability of foreign varietals affirmed by in-depth studies. It is also the foremost organic vineyard in Greece and one of the largest vineyards in Europe, with 475 hectares under vine. Designed by professors from the Thessaloniki School of Agronomy and the Athens Vine & Wine Institute, the vineyards of the "Meliton Slopes" are today a model of organic viniculture, in step with international consumer and environmental trends.
The Winery
Established in 1970 alongside the vineyards, the winery sits at the centre of the Domaine and serves the direct processing and fast delivery of the grapes, sustaining their high quality. The production process is supported by the latest technology, and the cellar's French oak barrels are renewed each year, ensuring perfect maturation of its great red wines, and especially the Chateau Porto Carras, Syrah and Magnus Baccata.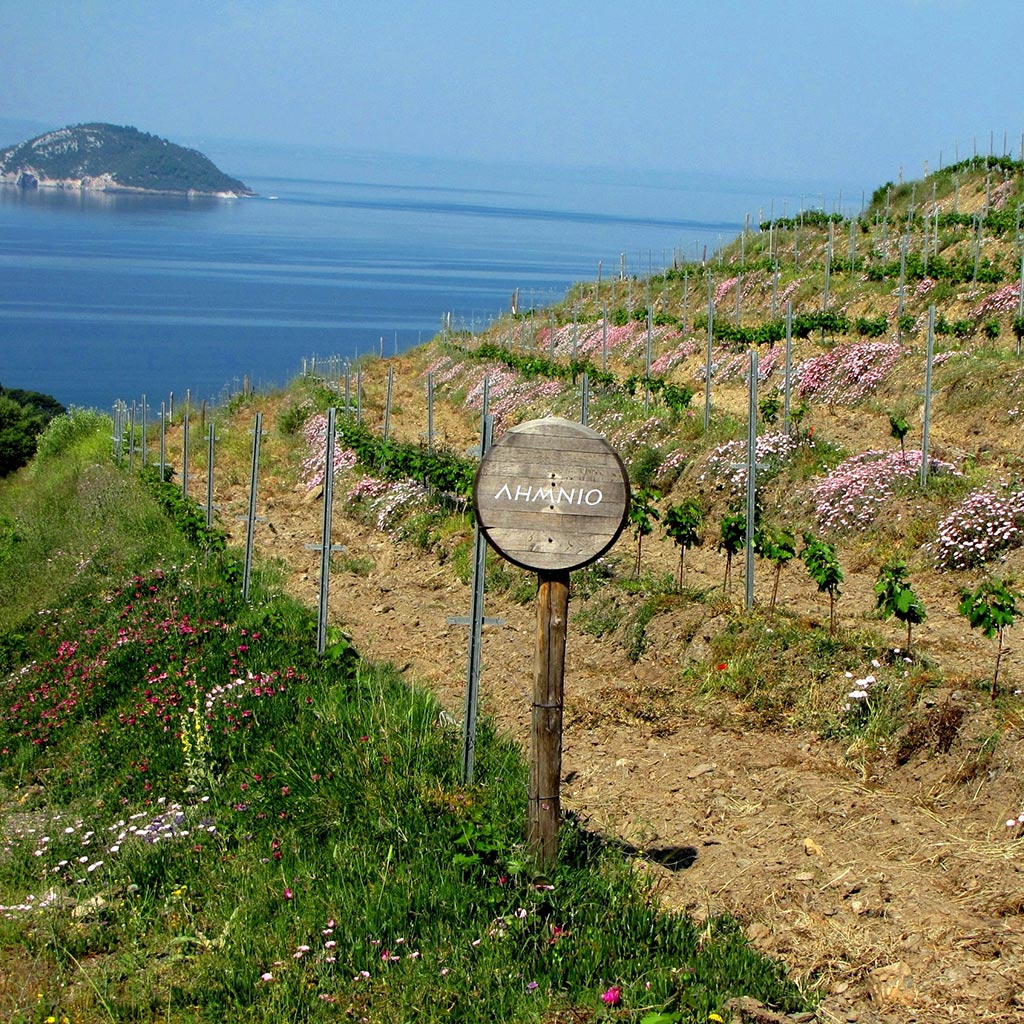 Viticulture
Domaine Porto Carras has demonstrated a spirit of innovation since its inception in the 1960s, making invaluable contributions to the development of viticulture and winemaking in Greece. The Domaine was instrumental in reviving the Malagouzia variety which had disappeared for hundreds of years. As a result of the efforts in Porto Carras, interest spread throughout Greek viticulture, and the variety went on to become one of the ambassadors of Greek winemaking around the world. Moreover, the red variety Limnio, the first Greek variety to be sited in ancient Greek literature, was systematically produced in the Domaine, highlighting this dynamic variety that is an exceptional oenological feat with great ageing potential which continues to garner international awards and accolades. The Domaine was also one of the first to introduce and develop the Cabernet Sauvignon variety to Greek winemaking.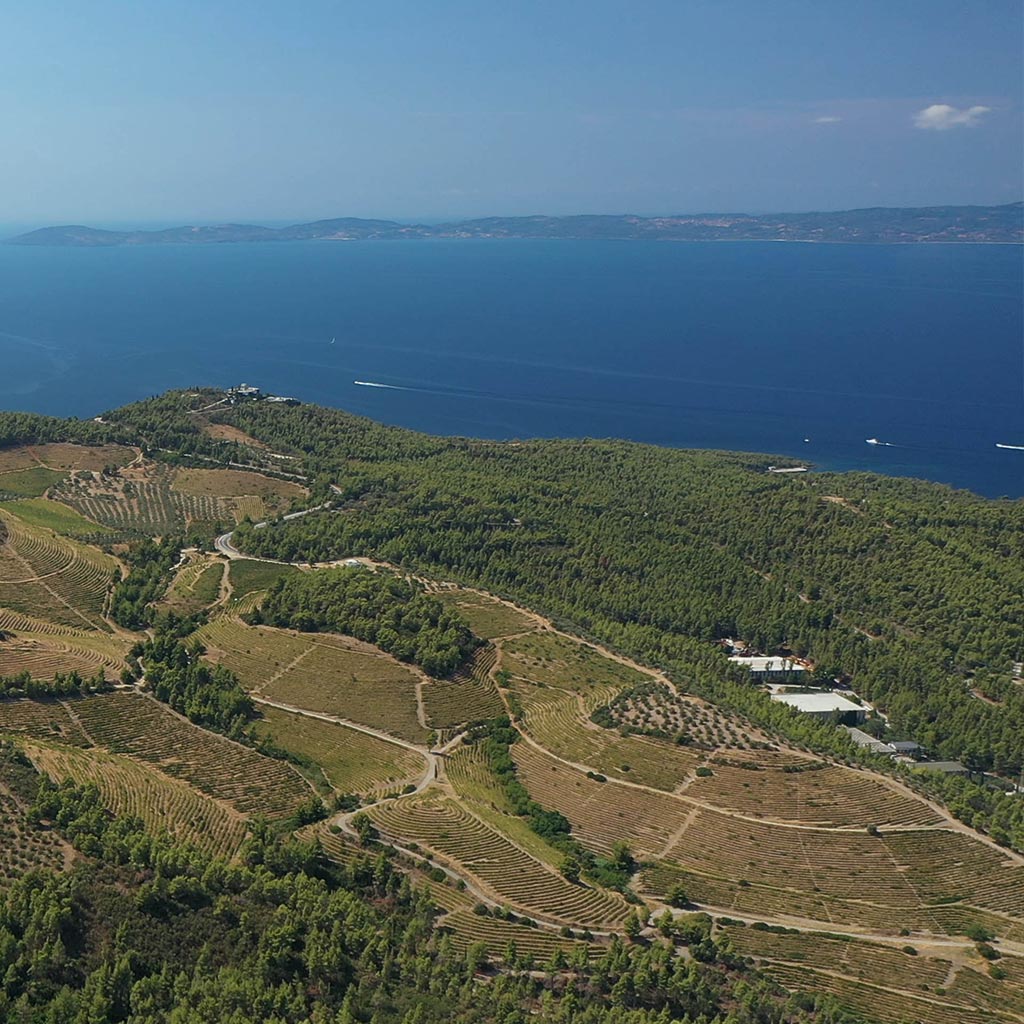 Oenology
Professor Emile Pernaud of the University of Bordeaux, the father of modern Oenology, charted the historical course for the first "Greek" PDO wine, to create the now legendary Chateau Porto Carras as well as the Grande Reserve Porphyrogenitos, which ages in French oak barrels for 24 months and then in bottles for 15 years in our cellar.
Winetasting & Vineyard tours
Wine tasting sessions are held daily throughout the year at Melissanthi Wine Tasting Room. To best plan your visit, you can contact the Winery at (+30) 2375077437. You may also enjoy an unforgettable tour of the vineyard grounds, offering panoramic Aegean sea views over the Sithonia peninsula, the vast vineyards across the Meliton slopes and the continuous picturesque coves framing Porto Carras.
Visit the commercial Porto Carras Wines website